October 2008 | Current Weather Map Time: Refresh the page~
The content of this website © 2008 | Share LINK with friends.
News for consumers, business owners and retail merchants.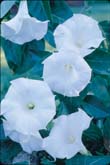 Looking for Professional Advice Regarding Management?
Articles by: F. John Reh
If you want some professional advice you can trust, Look Here for articles written by F. John Reh, Management Guide :: About.com :: He's truly amazing and definitely focused. One tip can save you time, money and anxiety. Refine your business "style" and avoid "personal" mistakes!
Make Your RFPs Work for You
It's The Customer Stupid
"Doctor" Your Customers
Delight the Customer
You never have to make up for a good start
Train Your Supervisors
Under-promise and over-deliver
Your first obligation is to the customer
You have to make a difference
Your biggest business challenge is your competition
Follow Through On Sales Promises
Make your business GROW, guaranteed! Accelerate your retail or business service income! Contact Merit Business Associates for assistance with: Public Relations, Marketing, Publicity, Project Management and the Internet.
Ask a Professional Business Consultant. to help you achieve your goals and develop a Business Plan.
---
---
This page remains UNDER CONSTRUCTION.

---
In the meantime, the Webmaster is busy, busy, busy!
Kindly return to the HomePage to complete our survey
and validate your Zip Code. There's no obligation.

---
Please invite your friends, relatives, neighbors and business associates to visit the launch of CURRENT NEWS! We are planning some useful give-a-ways, community coupons and items of value! There is no cost. You may register for accelerated benefits and OPT-OUT when you like. LIMITED to adults only, please.

LINK to this webpage and copy the URL address/ paste it in an e-mail for distribution.
---