Custom Search
October 2008 | Current Time: Refresh Weather Map~
The content of this website © 2008 | Share LINK with friends.
News for consumers, business owners and retail merchants.
Theatre Discount :: Clay Aiken in SPAMALOT, New York City
View this offer: Click Here
"This is the Night" Listen FREE "Right Here Waiting"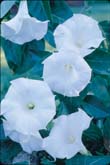 [ Source ] ::How is the Consumer Price Index Computed?
The index is usually computed monthly, or quarterly in some countries, as a weighted average of sub-indices for different components of consumer expenditure, such as food, housing, clothing, each of which is in turn a weighted average of sub-sub-indices.
At the most detailed level, the elementary aggregate level, (for example, men's trousers sold in department stores in the Northwest), detailed weighting information is unavailable, so elementary aggregate indices are computed using an unweighted arithmetic or geometric mean of the prices of the sampled product offers. (However, the growing use of scanner data is gradually making weighting information available even at the most detailed level.)
These indices compare prices each month with prices in the price-reference month. The weights used to combine them into the higher-level aggregates, and then into the overall index, relate to the estimated expenditures during a preceding whole year of the consumers covered by the index on the products within its scope in the area covered. Thus the index is a fixed-weight index, but rarely a true Laspeyres index, since the weight-reference period of a year and the price-reference period, usually a more recent single month, do not coincide.
It takes time to assemble and process the information used for weighting which, in addition to household expenditure surveys, may include trade and tax data.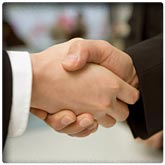 [ Source ] ::Historical CPI-U data
from 1913 to the Present
The Consumer Price Index (CPI-U) is compiled by the Bureau of Labor Statistics and is based upon a 1982 Base of 100. A Consumer Price Index of 158 indicates 58% inflation since 1982. The commonly quoted inflation rate of say 3% is actually the change in the Consumer Price Index from a year earlier. By looking at the change in the Consumer Price Index we can see that what cost an average of 9.9 cents in 1913 would cost us about $1.82 in 2003 and $2.02 in 2007.

[ Source ] ::Urgent: Free Video
Plus Free Report on:
Your Bank and Your Broker: Is It Safe?
Could It Fail? What To Do Immediately.
Get your free report containing a list of the 100 weakest and 100 strongest institutions.
To view the free 1-hour video now, to get the free list of banks, and to sign up for your free subscription to the daily Money and Markets e–letter, simply enter your e–mail address in the box on the website.

[ Source ] ::How Many Hours do You Work
to Buy Your Groceries? :: By Lynn Carpenter
Here's how I got my numbers. I made up my own market basket. Something a modest family might buy a hundred years ago that people still buy today. The basket consisted of a good weekend of meals, without fruits or vegetables: one loaf of bread, one pound of coffee, one dozen eggs, three pounds of mid-price beef, one box of Corn Flakes or Cheerios, five pounds of potatoes and one Hershey bar. All the sizes were adjusted to be consistent. Boy was that fun comparing the 1 3/8 ounce 1938 Hershey Bar to the many sizes that came after.
I got the food prices from the extensive advertising archives of the Morristown, New Jersey Daily Record filled in with other city records where there were occasional gaps. That means the prices are good, low ones, not the highs. And the quality is mostly "store brand," except for the cereal and candy.

[ Source ] ::Retrospect [2004]:
Today is Not Like 1929! No, It's Worse.
Bob Prechter has explained his view that the U.S. economy is heading for a depression many times over the years. Now, with the Dow in decline and the current meltdown of Fannie Mae, Freddie Mac, and Lehman on the front pages, more people may want to know exactly what Prechter has forecast. Here's a brief Q&A with a reporter, which summarizes his point that "what we're heading for will be worse than the Great Depression – and then it will be time to turn bullish".
---
AMAZON helps to keep this newsletter FREE!
Shop for holiday and personal items on-line! Enjoy the expedited service. Click the Banner Below~
---
Please invite your friends, relatives, neighbors and business associates to visit the launch of CURRENT NEWS! We are planning some useful give-a-ways, community coupons and items of value! There is no cost. You may register for accelerated benefits and OPT-OUT when you like. LIMITED to adults only, please.

LINK to this webpage and copy the URL address/ paste it in an e-mail for distribution.
---
Suggest content/ send original articles/ list community events:
Send E-mail to Editor